Fort Myers on the Sopranos
Posted by Mark Washburn on Monday, March 13, 2006 at 3:59 PM
By Mark Washburn / March 13, 2006
Comment
Are we a gangster kind of town?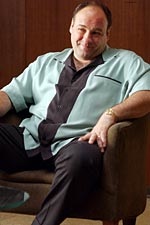 Fort Myers was prominently mentioned during the Sopranos new season kick-off episode that aired last night. The premise was that foot soldier Eugene Pontecorvo has inherited $2 million from his aunt, and he and his wife Deanne see his inheritance as a way out of the mob life. Gene goes to Tony with a gift and a request for a favor: permission to retire to Fort Myers. Tony's not thrilled, but when he agrees to think about it, Gene gives Deanne the green light to make an offer on their Fort Myers dream house located on River Road. The episode does not end well for Eugene and Deanne. If you are curious about what kind of homes are available on River Road, here are a couple that might be suitable for a New Jersey wise guy with an inheritance.
12808 River Road
in Fort Myers Shores is a 5br/4ba 3,800 sq. ft. riverfront ranch and is listed at $1,600,000. Another option would be this "Gone With the Wind" estate at
20150 S River Road
in Alva. It is a 5br/4ba 6,000 sq. ft. riverfront home listed at 1,950,000. A more modest option is this new construction Fort Myers Shores canal front home at
12413 River Road
. It is a 3br/2ba + den home with 1,930 sq. ft. and is listed for $599,000. Regardless of whether or not you are a New Jersey wise guy looking to retire, if you are interested in a home in Fort Myers please send me an
e-mail
.