Why rent when you can buy the Sanibel lifestyle
Posted by Mark Washburn on Monday, November 2, 2020 at 3:31:27 PM
By Mark Washburn / November 2, 2020
Comment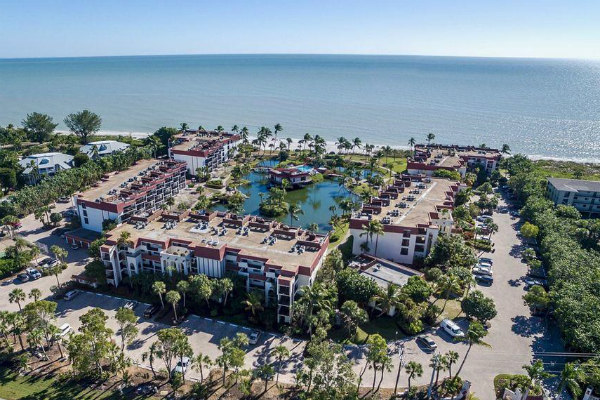 While there are certainly rentals available for people interested in exploring the Sanibel area, why rent when you can buy the Sanibel lifestyle?
Blind Pass
One great place to begin your search is Blind Pass. The condo development sits on the island's west end, near Bowman's Beach.
You'll find around 100 units spread across the property in seven low-rise buildings. The large floor plans come in either a two-bedroom with two-bath design, a three-bedroom plus 2.5-bath design or a multi-level townhome with two-bedrooms and 2.5-baths.
Amenities of the property include a swimming pool, tennis courts and a clubhouse. You will also find kayak and canoe rentals, BBQ grills and a private path and boardwalk connecting up to Bowman's Beach.
Coquina Beach
Another condo property to consider on Sanibel Island is Coquina Beach. This mid-sized complex of low-rise condo buildings offers 40 individual units for buyers to consider.
Also located on the island's west end, the property sits right on the beach and offers up some fantastic Gulf views. This well-established property also enjoys a swimming pool and tennis courts.
Owners do have the option of using the property as a vacation rental, as well. Floor plans at Coquina Beach include either a large two-bedroom, two-bath unit, or an even more spacious two-bedroom condo with a loft.
Pointe Santo
Yet another great option for condo buyers on Sanibel Island is Pointe Santo. This lushly landscaped property is home to a heated swimming pool, hot tub, a lagoon, and some incredible Gulf and sand views from private lanais.
Other options include pickleball, tennis or beach volleyball at this beachfront property. In addition, Pointe Santo has its own clubhouse, its own children's programming director, and it sits within walking distance of area shops and restaurants. Floor plans typically include one-, two- and even three-bedroom condos, set within a series of low-rise buildings.