Fort Myers Named a Top City to Start a Business
Posted by Mark Washburn on Monday, May 7, 2018 at 2:58:55 PM
By Mark Washburn / May 7, 2018
Comment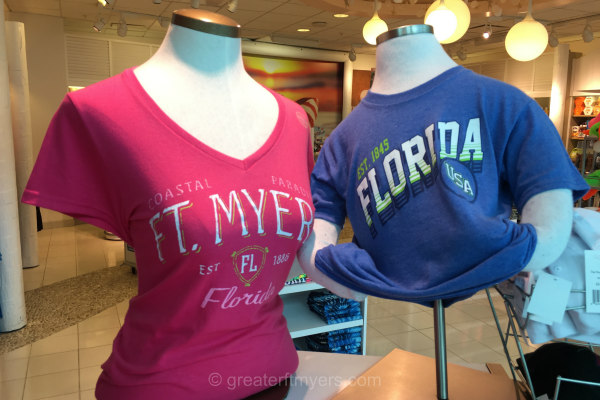 By now you probably know what a great place
Fort Myers
is to live or visit, but it turns out the city is also a pretty great place to start a business. That's evident in a new ranking that puts Fort Myers near the top of the list when it comes to the year's "Best & Worst Small Cities to Start a Business". The ranking comes from the personal finance website
WalletHub
, which compared 1,200 smaller cities in relation to their business friendliness. By taking around 18 different things into consideration, the financial website came up with a list of what it considers the best and the worst cities for starting a business, giving Fort Myers some high marks. WalletHub compared things like labor costs, investor access and average growth, then came up with an overall ranking for each city. WalletHub considers Fort Myers the 10th best city on its list overall, with favorable rankings in business environment, access to resources and business costs.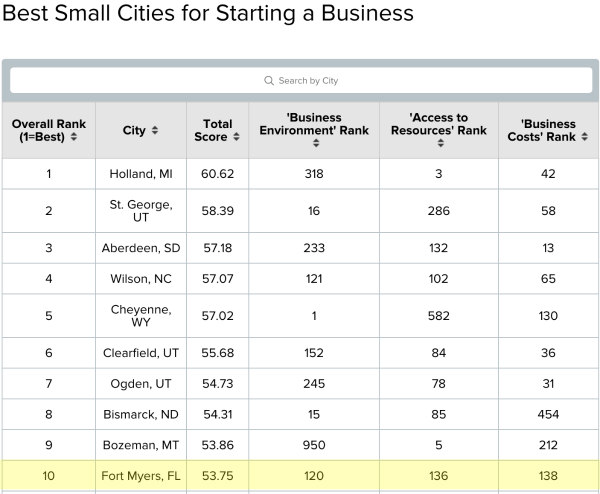 Although Fort Myers is the only Florida city to make it on the list of the top 20 for the year, eight other cities across the state did rank in the top 100. Other notable cities in Florida for starting a business include Dania Beach, Boca Raton, Deerfield Beach and Riviera Beach. As well, North Lauderdale, Doral and Boynton Beach also ranked high. Also known as the City of Palms,
Fort Myers
has experienced rapid growth in recent years, while remaining a popular tourist destination, as well. Along with historic sites such as the Edison and Ford Winter Estates, the city is also home to the exciting Fort Myers River District and some pristine, white sand beaches. WalletHub only looked at cities with between 25,000-100,000 residents, and only ranked the actual cities, not including each city's metro area.