Fort Myers Midtown: Density Increases Proposed
Posted by Mark Washburn on Friday, February 15, 2019 at 1:46:14 PM
By Mark Washburn / February 15, 2019
Comment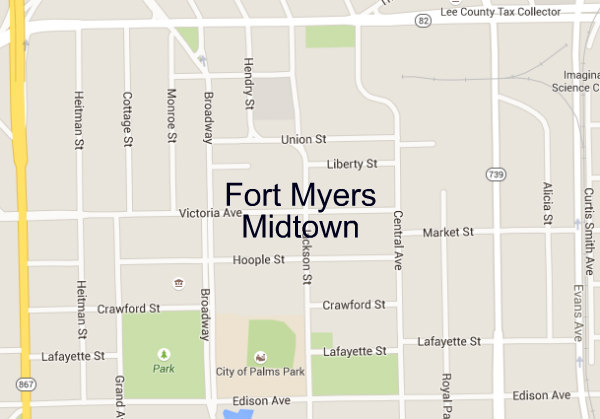 Fort Myers city leaders could vote soon on a proposal to increase density in the Fort Myers Midtown. At a recent public hearing area residents had a chance to have their voices heard, and another opportunity comes in early February. The council is preparing for a second public hearing and to take a vote on the proposal that could have a major impact on buildings and density in the midtown area.
The proposal calls for increasing the size of buildings to up to 23-stories in midtown. If approved, that opens up an area with a baseball stadium and single-family homes to developers, resulting in possible shared-use living space. The proposal calls for adding three different zoning districts to midtown, including midtown urban general, midtown urban center and midtown urban core.
As for midtown urban core, it opens that area up to 18-story buildings. They could increase to 23-stories with a bonus incentive program. In comparison, midtown urban center would allow 12-story buildings, possibly increased to 15-stories with the bonus incentive program.
The final zone, midtown urban general, would allow for five-story buildings. With the bonus program those buildings could rise to six-stories.
The proposed density increase would also affect downtown. In relation to that part of Fort Myers, the proposal is for 12-story buildings. The bonus program could increase the height there to 15-stories.
Not everyone is on board with the Fort Myers Midtown proposal right now, but proponents have already made some changes based on feedback from area residents, specifically related to previous concern over "unlimited density bonus". After the city council votes on the latest proposal it goes to the state for review, then back to the city for further review. It could still be another six months from that point, allowing for any additional changes to be made before the plan is adopted.