Fort Myers Luxury Foreclosures
Posted by Mark Washburn on Monday, March 22, 2010 at 1:57:53 PM
By Mark Washburn / March 22, 2010
Comment
[caption id="attachment_2459" align="alignright" width="300" caption="Luxury foreclosure on Connie Mack Island"]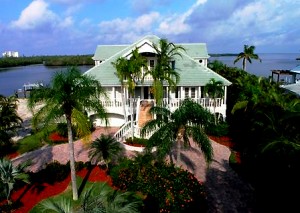 [/caption] The Southwest Florida real estate market is being driven by distressed property sales.
Foreclosures
have dominated this sector in Lee County, FL,  with 10,700 sales at a median selling price of $65,000. In the last year, there have been relatively few luxury foreclosure transactions in the Fort Myers area.  In fact, there were only two foreclosure transactions with a selling price over $1M.  These two transactions were a home on Connie Mack Island which sold for $2.65M / $541 SF and a home in Bayshore Park which sold for $1.7M / $296 SF. A new luxury foreclosure listing on
Connie Mack Island
has just come on the market for $2.199M / $389 SF.  This is one of best waterfront homes in the Fort Myers area. This home is not only behind the Jonathan's Harbour gates, but also located on private and ultra-exclusive Connie Mack Island.  This is a must see property for deep water enthusiasts with larger boats.