Fort Myers Beach Undergoing Transformation
Posted by Mark Washburn on Wednesday, December 16, 2020 at 2:36:49 PM
By Mark Washburn / December 16, 2020
Comment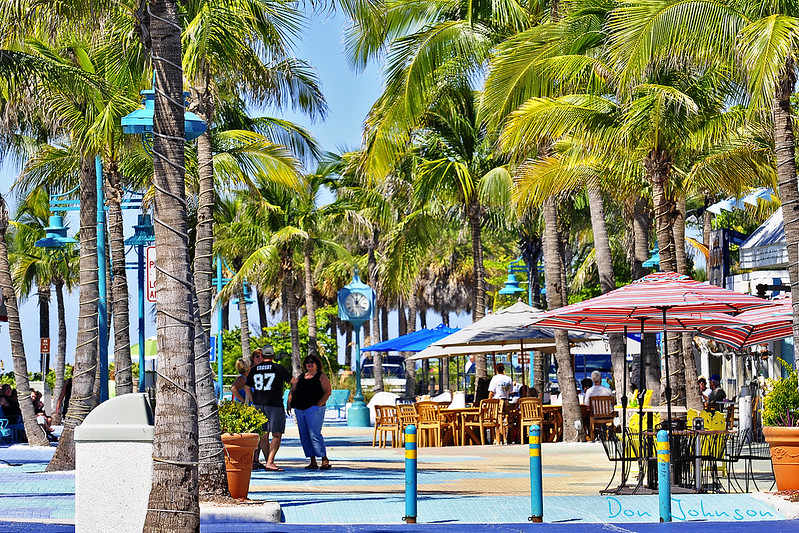 Fort Myers Beach is about to undergo a major transformation. The town council recently finalized a multi-million-dollar loan aimed at making improvements to Bayside Park, Times Square and Bay Oaks Recreational Campus.
The $10 million, tax-exempt loan is just part of the process. The town is still collecting public input and planning out exactly how to spend the money.
Many of the expected improvements at Times Square won't necessarily be visible. The town plans to make infrastructure and stormwater improvements under the street.
Some of the aesthetic improvements are still up for debate though, including what kinds of trees to plant in the area. Overall, the consensus seems to center around the need for refreshing and updating the tourist-heavy site.
Town leaders are also considering replacing the old Times Square clock, adding signage and possibly making the site appear more open, updated and modern. As for Bayside Park, town leaders are considering enhancing the site with a veteran's tribute.
Suggestions also include adding in more shade trees and possibly a small stage. Located just off First Street in Downtown Fort Myers Beach, Bayside Park used to have a fountain, but it eventually stopped working and was removed.
Perhaps the most talked about location is Bay Oaks. Discussion has ranged from completely rebuilding it to rebuilding a portion of it. It could even develop into a multi-phase project, with future benefits for residents, guests and even visitors.
A couple of years ago the Bay Oaks Recreation Center got a facelift. New flooring was installed in the weight room and basketball courts to replace the building's original flooring. That alone cost nearly $200,000. Crews also rehabbed some of the lifting machines in the weight room and added new cardio equipment. Local leaders maintain there's a lot of enthusiasm right now from the public to make even more improvements to Bay Oaks in the future.