Fort Myers Among Most Affordable Places to Live
Posted by Mark Washburn on Wednesday, November 27, 2019 at 11:11:10 AM
By Mark Washburn / November 27, 2019
Comment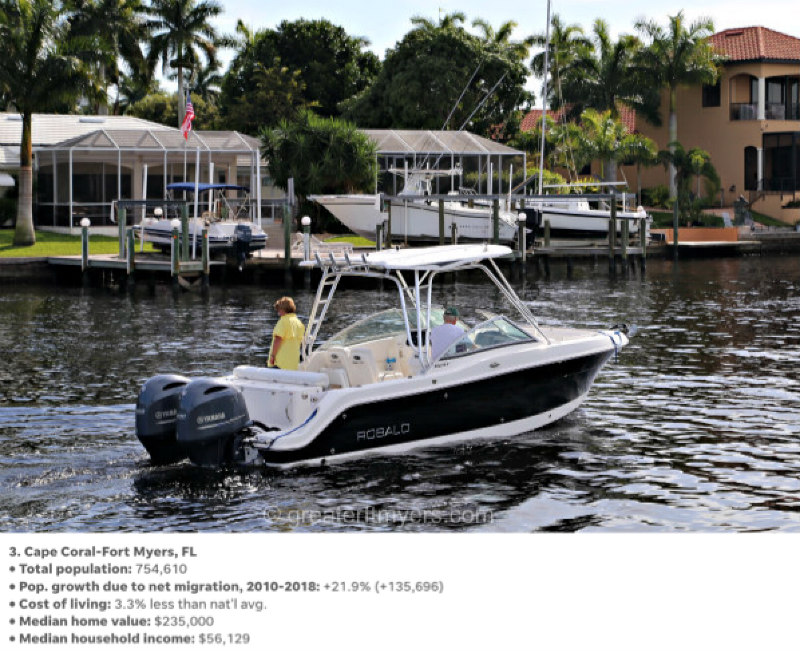 Sometimes the most affordable places to live aren't always the most desirable. In the case of Fort Myers, the city can boast it checks off the box for both affordability and desirability.
The financial website 24/7 Wall Street recently came out with its list of the nation's 50 most affordable metro areas where Americans are moving. In order to make it on the list, a city had to have an overall cost of living that's lower than the national average.
A metro also had to have more people moving to the location in recent years than moving away. With these factors taken into consideration, the Cape Coral-Fort Myers metro came in at number three.
With a total population of more than 754,000 people, the metro saw population growth due to net migration of nearly 22-percent between 2010 and 2018. While the median household income in the Cape Coral-Fort Myers metro is about $56,000, the median home value sits around $235,000. The cost of living is more than three percent LESS than the national average.
Similarly, U.S. News & World Report ranks Fort Myers as number 35 on its list of the "Best Places to Live". It rises to number one when it comes to the website's list of the "Best Places to Retire".
U.S. News points out the city's charming small-town feel, complete with downtown shops, restaurants, museums and historical sites. While home prices are rising, the city is still relatively affordable for homebuyers and renters, with housing costs coming in at less than the national average.
Yet another website is promoting the affordability of living in Cape Coral. The city is one of the five "Most Affordable Places to Live in Florida" according to the Extraspace.com website.
The website credits the competitiveness of the city's real estate market, especially in regard to first-time homebuyers. It also credits the rapid growth rate of Cape Coral businesses.