Fort Myers: A Biker's Paradise
Posted by Mark Washburn on Wednesday, January 8, 2020 at 8:11:26 AM
By Mark Washburn / January 8, 2020
Comment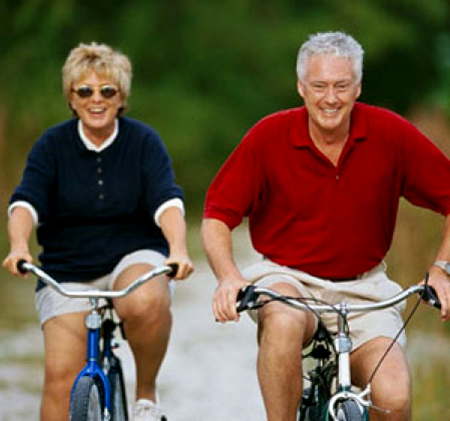 From paved bike trails to trails that take cyclists off the beaten track, Fort Myers proves to be a true biker's paradise. The city is filled with opportunities for cyclists, whether it means a simple commute from place to place or a way to explore the region in an entirely new way.
Lovers Key State Park, located at the south end of Fort Myers Beach is just one location that's popular with bicyclists. The park offers more than five miles of multi-use trails, with plenty of room to see wildlife and admire the views along the way.
Nearby Sanibel Island, meanwhile, is a designated Bicycle Friendly Community itself. The island offers more than 25-miles of bike paths.
One great place to explore is JN Ding Darling National Wildlife Refuge. You'll find bicycle rentals available on site, plus trails to explore once you get there.
Mountain bikers may also enjoy a ride around the more than 20 miles of trails at nearby Caloosahatchee Regional Park. In addition, nearby Cape Coral is another great place to explore. This Bicycle Friendly Community offers more than 90 miles of interconnected bike routes.
While you cannot bike along the boardwalk of Six Mile Cypress Slough Preserve, you can bike right up to the preserve. There's a bike path along Six Mile Cypress Parkway, and you'll find bike racks to store your bicycle once you arrive.
In the mid 2000s, Fort Myers city leaders began the process of developing a bicycle and pedestrian plan to better identify and define the city's many bike lanes, sidewalks, greenways, paths and trails. The plan outlined the transportation role of cycling and walking in Fort Myers. It found at that time the city only had about seven miles of dedicated facilities for bicycling.
The visionary plan outlined a way to better connect Fort Myers with bicycle-friendly streets and multipurpose trails. The more than decade-old plan also outline proposed bike greenways.
County leaders are now working on an even larger plan to connect up hundreds of miles of paved trails in Southwest Florida for bicyclists in the future.