Former Weeks Fish Camp Being Redeveloped
Posted by Mark Washburn on Tuesday, November 26, 2019 at 9:19:21 AM
By Mark Washburn / November 26, 2019
Comment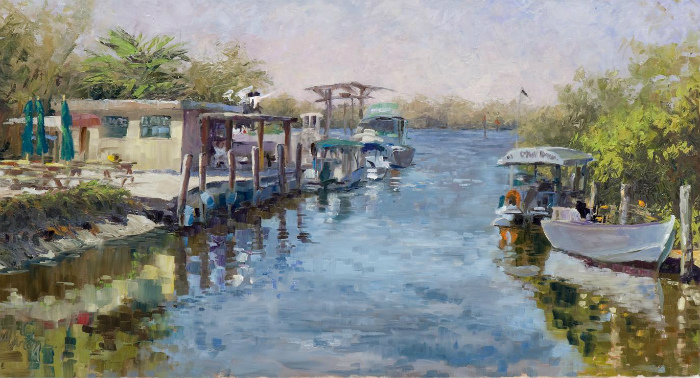 The old Weeks Fish Camp in Bonita Springs is in line for redevelopment, but locals are raising concerns about what that development will entail. Last year London Bay Homes purchased 30-acres of property on Estero Bay from another developer, which includes the old fish camp.
The Weeks Fish Camp dates back to the 1930s. Originally it had a public boat launch, offering boaters a way to reach the Gulf of Mexico via Estero Bay.
That's important to many residents in the area because much of the bay's shoreline is privately owned in Bonita Springs and Estero. Although extremely popular at one time, the fish camp closed about five years ago when it was sold off by the Weeks family to the first developer.
According to area residents, that developer had planned to revitalize the site with a large marina including dozens of boat slips, a restaurant and a boat ramp. While some initial construction work was started, that developer ended up abandoning the project and selling it to London Bay last year.
Now with London Bay in control of the property, the community is pushing the site's newest developer to once again include some public water access. How much public access the site ends up with is up for debate.
While previous plans had called for a larger marina at the site, the new developer appears to be eyeing a smaller one. London Bay has reportedly offered to build a boat ramp, but some argue there's not enough space dedicated for parking. The Weeks Fish Camp previously had 125 parking spaces.
London Bay has thrown out the possibility of using a shuttle. It also maintains it plans to include a kayak launch at the marina and plans to expand upon the number of proposed boat slips.
Even so, opponents argue it may not be enough. Some of the property in question is slated for a future retirement community.