Web 2.0 Real Estate
Posted by Mark Washburn on Tuesday, September 16, 2008 at 8:36 PM
By Mark Washburn / September 16, 2008
Comment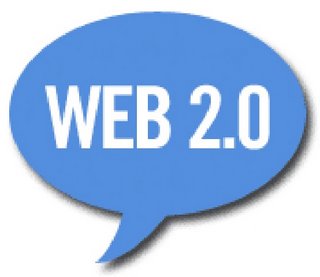 The
Washington Pos
t
discusses the rapidly growing importance of web 2.0 practices in the real estate industry. Wikipedia defines
Web 2.0
as:
a living term describing changing trends in the use of World Wide Web technology and web design that aims to enhance creativity, information sharing, collaboration and functionality of the web. Web 2.0 concepts have led to the development and evolution of web-based communities and hosted services, such as

social-

networking

sites

,

video sharing sites

, wikis, blogs, and folksonomies.
The Southwest Florida real estate market has definitely been effected by Web 2.0 practices. When I started this blog back in 2004, it was one of the first in the area to discuss the real estate market. More often than not, I was asked "why would you want to blog about real estate?" Today there are hundreds of Realtor blogs covering the Southwest Florida market.
Two of the more popular and widely trafficked Web 2.0 real estate sites are Active Rain and Trulia Voices. Active Rain is a community of real estate professionals who blog, chat and interact on the site. Realtors flock to Active Rain as their blog posts on this site often rank strongly on the search engines. Trulia is also popular with Realtors who answer customer questions in a bulletin board fashion.
Another Web 2.0 practice popular in the market are web sites dedicated to a specific property. Both Realtors and FSBO sellers are building dedicated web sites to promote specific properties. This site, focused on a Cape Coral home, is an example of a FSBO seller who created a website dedicated to marketing a single property.
Who wants to ride around town for two days with a realtor and look at properties that don't meet your needs, but are "on the tour."
Customed IDX MLS search portals
like the one on our Greater Fort Myers Real Estate site are empowering prospective home buyers to seize control of the search process and narrow their focus. I am truly amazed at the number of listings that are saved and forwarded every day by users of our site. Truly, self-service Web 2.0 real estate is a big step in the right direction for the real estate industry, which has historically been rather technologically challenged.
Making Connections
[Washington Post]