Florida Homeowners Insurance Rates Dropping
Posted by Mark Washburn on Thursday, July 9, 2009 at 2:27 PM
By Mark Washburn / July 9, 2009
Comment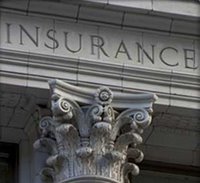 Now that we are a few years removed from a major hurricane, the News-Press reports that insurance carriers are taking a renewed interest insuring homes in Southwest Florida.
Homeowners are saving hundreds of dollars on their property insurance thanks to increased coverage options and their own efforts to claim discounts for their homes' storm resistance.
These reductions are great news for anyone shopping for a home in the area. Also, as most condo associations cover the cost of insurance for the entire building, these reductions could also help to lower some of the condo association fees in Southwest Florida.