Flipping by the numbers
Posted by Mark Washburn on Tuesday, September 13, 2005 at 12:30 PM
By Mark Washburn / September 13, 2005
Comment
Flipper returns are ahead of the market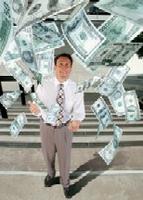 A study recently released by First American Real Estate Solutions titled
Real Estate Flipping, Goldmine, Mistake or Fraud
reveals that flippers are beating the overall market appreciation increases with their investments.
The study analyzes flipper activity since 1999 in three hot markets, Orange County, CA, Las Vegas and Miami. The study concluded that holding time sweet spot for maximizing returns was 3-6 months.
Another study conclusion was that flippers exercised a level of intelligence and savvy above that of the general market. Strategies utilized by flippers beat the market include: investing in the hottest areas; investing in distressed properties; identifying below market asking prices and capitalizing on hyped market psychology.
Real Estate Flipping, Goldmine, Mistake or Fraud
[First American Real Estate Solutions]