Five Fun Facts about Cape Coral
Posted by Mark Washburn on Monday, December 28, 2020 at 11:36:37 AM
By Mark Washburn / December 28, 2020
Comment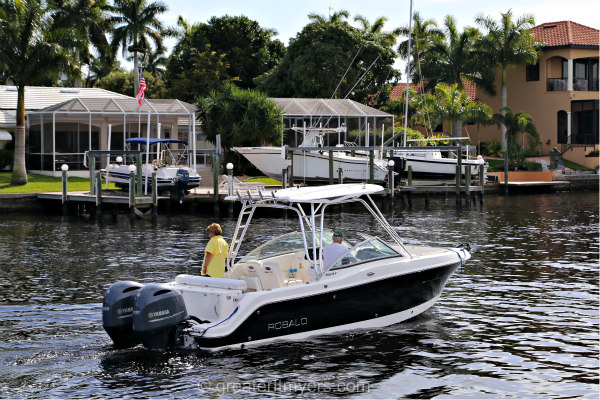 You may think you know everything there is to know about Cape Coral. However, we uncovered five fun facts that may surprise you.
400+ miles of canals
Sure, most people know that Cape Coral is filled with canals, but did you know the city has more than 400 miles of them? Altogether, that means more miles of navigable waterways than anywhere else in the world.
Many homes in Cape Coral sit right along canals, making it easy to enjoy a boating lifestyle. It's no wonder Cape Coral is sometimes referred to as a "Waterfront Wonderland".
Affordable homes
That's a real selling point when you consider that Cape Coral is also more affordable than some other cities in the state. While there are some luxury homes topping $1 million in the city, the median home price in Cape Coral is in the low $200,000s.
High ranking schools
Cape Coral also boasts some highly rated public and private schools. The city is home to four public high schools and some charter schools. In Cape Coral, public school enrollment is tied to a lottery system, but local schools do tend to rank high in terms of test scores. You'll also find several nearby universities and colleges.
Convenient location
The location can't be beat, either. Living in Cape Coral makes it easy to visit such nearby sites and attractions as Sanibel Island or the Everglades. It's also only about three-hours from Walt Disney World.
Unique wildlife
There's something else that lives in this part of Florida. Cape Coral just happens to have the state's largest population of burrowing owls. Around 1,000 nesting pairs reside in the city.
This tiny owl measures in at less than a foot tall, and it usually only weighs about six or seven ounces. To celebrate this unique creature, Cape Coral Friends of Wildlife hosts the Burrowing Owl Festival each year.