Financing contingency follies
Posted by Mark Washburn on Thursday, September 15, 2005 at 12:37 PM
By Mark Washburn / September 15, 2005
Comment
Creative financing in vogue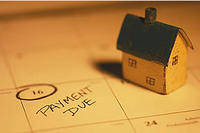 Many buyers entering the housing market in Southwest Florida are resorting to non-traditional financing methods. Recently, I have seen many contracts with financing contingencies well outside the boundaries of the traditional 20% down, 30 year fixed-rate variety.
Many of these same offers also seek extended closing intervals, often referencing business days rather than calendar days. As the owner of a property that is for sale, it is important to understand the downside of accepting an offer with a creative financing contingency. Basically, the property is off the market for the financing commitment period and if the buyer is not successful in getting approval, they get their escrow back.
One of the questions that comes to mind is whether these creative mortgages are gaining in popularity as a result of prices that have increased so dramatically that many buyers have no other option or rather as a byproduct of aggressive marketing campaigns by mortgage industry lenders. My hunch is that both of these factors are major contributors to this trend.
The
Wall Street Journal
polled 2,300 homebuyers and found out that nearly one in five U.S. homeowners bought a home within the last three years that exceeded their suggested price range. The survey also revealed that one-third of Americans that purchased a home in the last three years used a creative mortgage including interest only, piggyback, payment option or miss-a-payment mortgage.
U.S. Homebuyers Using Creative Mortgages
[Wall Street Journal]