Farm of the Future Calls Babcock Ranch Home
Posted by Mark Washburn on Monday, July 19, 2021 at 12:03 PM
By Mark Washburn / July 19, 2021
Comment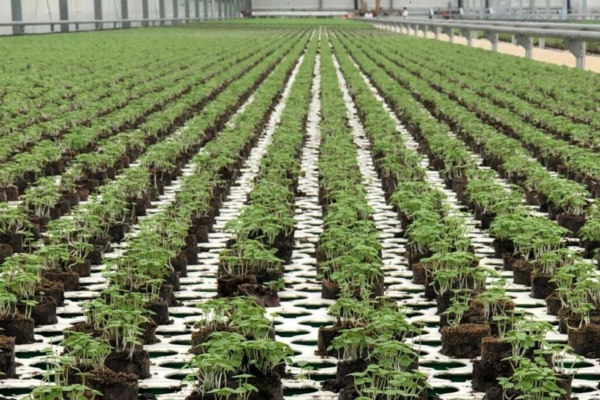 With new homes, businesses and recreational options, Florida's Babcock Ranch is much more than simply the nation's first solar-powered town. It's also home to schools, innovative transportation and now, the farm of the future.
Noted as the first farm of its kind in the entire nation, this giant automated farm is designed to produce fresh produce year-round. Dubbed Finn Farms at Babcock Ranch, the greenhouse is a new, innovative idea that uses 95-percent less water than other, more traditional agricultural methods.
To compensate, the $13 million greenhouse relies on recycled rainwater and condensation from the plants themselves. The farming method comes from Finland and this is the very first time it's been used in the United States.
It's designed to make use of organic materials, translating to a sustainable and clean method of farming. The greenhouse is roughly the same size as a soccer field. It's capable of seeding 60,000 plants a day.
It can also produce a whopping 1.5-million pounds of fresh produce each year. That's equivalent to about 60-acres of more traditional, open fields.
The plants are grown on long tables, and most of them are harvested in less than 30 days. Supporters say the plants are able to grow larger and more quickly by using an indoor, controlled environment rather than utilizing traditional farming methods.
The option for homegrown, fresh produce grown on-site may just be the perfect fit for Babcock Ranch. The greenhouse is solar-powered and automated, which fits right in with the planned community.
It's just one of a number of commercial businesses planners hope will fuel Babcock Ranch's economy in the future. Right now, Finn Farms is negotiating with buyers for its produce.
This is just phase one of the project. Phase two is likely to double the size of Finn Farms and bring in some vertical farming methods.
Search Babcock Ranch by Neighborhood