Extreme home selling
Posted by Mark Washburn on Friday, January 27, 2006 at 2:29 AM
By Mark Washburn / January 27, 2006
Comment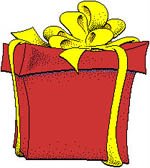 Builder giveaways help seal the deal
What is a builder to do when new home inventories start to grow........well according to this
CNN/Money article
they are including creative giveaways.
My favorite giveaway is the the dual mode toilet that has a dual flush buttons, a water saving feature of course. Now if it could only put the seat down automatically as well.
I haven't seen too many really interesting giveaways yet in SW Florida where some developers of gated communities are still asking for lot premiums. I expect to see these premiums fade away and buyer incentives to start being included in the deal.
There is an lot buyer sending out postcards offering a free trip to a resort location if you sell him your lot. I haven't taken advantage of this offer, as it would mess up my the ROI column on my investing spreadsheet.
Extreme home selling
[CNN/Money]