Exploring The Villages Of Pine Island
Posted by Mark Washburn on Wednesday, February 24, 2016 at 11:10:31 AM
By Mark Washburn / February 24, 2016
Comment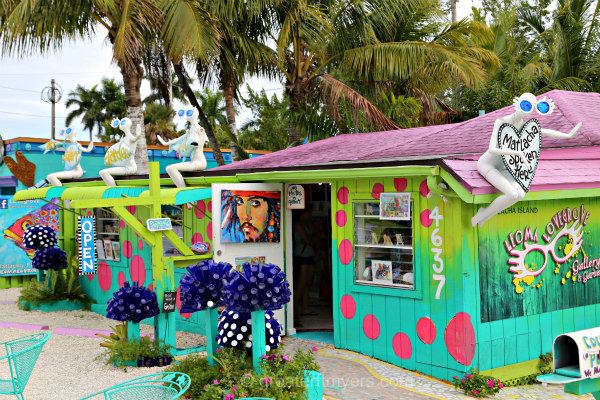 Pine Island
is noted for its lovely scenery, friendly relaxed vibe and balmy island breezes. Pine Island is the largest island on Florida's west coast (17 miles long), but still keeps a charming small town sensibility. Pine Island is made up of a community of villages. Pine Island offers visitors a glimpse back at Florida of prior generations, without miles gated communities, throngs of fast food restaurants, massive car dealerships and interstate highways.
St. James City
St. James City, a Pine Island village, is located on the southern tip of the island. Reminiscent of Old Florida, St. James City offers a fine mix of unique shops, art galleries, restaurants, marinas, and lodging at inns. Pine Island villages share beautiful views, waterfront dining, and island living. The entrance to St. Jude Harbor and Nature Trail leads visitors to St. James City. This picturesque half-mile trail is the setting for native Florida fauna and flora. This is the place to come for visitors looking for fun activities---whether hiking, fishing, or bird watching. There is also a terrific bike path that crosses nearly the whole island. Above all,
St. James City
is a boating destination since its location offers easy access to the Gulf of Mexico and Pine Island Sound. The fishing here is unlimited, given the deep water. Fishing guides are available for hire. Waterfront dining and cocktails are a pleasant way to end the day, and available at a handful of local restaurants and bars.
Matlacha
Matlacha is another community on Pine Island, and is known as an quaint Old Florida fishing village. It's also the milieu to art galleries, seafood restaurants, island shops, and classic cottages.
Matalacha
is small---about 0.2 square miles. For visiting anglers, the Bridgeway Inn is a hotel built on a dock that extends into Pine Island Sound and offers the opportunity to fish outside your front door.
Bokeelia
At the northern end of Pine Island is
Bokeelia
, a small slice of tranquility that is close to paradise for fishermen and boating enthusiasts who adore the island breezes, and laid-back lifestyle. Waterfront homes in Bokeelia on beautiful Pine Island are in the communities of Captain's Harbor, Four Winds, Marina Gardens and Captain's Cove. Dating back to the 1700s, Spanish fishing camps existed in Bokeelia, providing food for settlements in the Florida Keys. Settlers began arriving here in the early 1900s that made a living growing tropical fruits, and building Southern-style homes. Even today, tropical fruits continue to flourish and are shipped to America.