Explore Nature in Cape Coral
Posted by Mark Washburn on Wednesday, October 1, 2014 at 3:54:44 PM
By Mark Washburn / October 1, 2014
Comment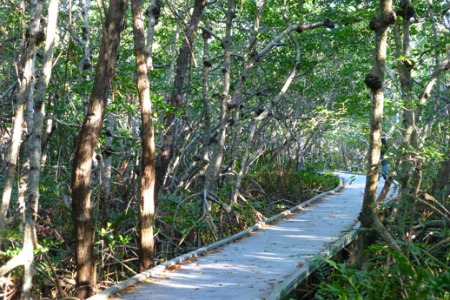 Move over Naples and Miami beaches—here comes nature-focused Florida vacations that are more adventurous than lying on a beach for hours, and where nature can be cherished. Florida enjoys one of the most unique ecosystems in the country.
Cape Coral
is home to stunning natural parks and preserves. The second largest preserved green space in Cape Coral is Four Mile Cove Ecological Preserve located north of Veteran's Parkway and on the east end of SE 23 Terrace. It is wetland areas featuring a walking trail, visitor center, Veteran's Memorial Area and seasonal kayak rentals (Nov-May). Here you can spot wildlife sightings as you walk through the preserve on the boardwalk and see eagles, ibis, and herons. A Visitor's Center has information on programs, local wildlife, trail guides, two observation piers and restrooms. The western coast of Cape Coral offers a vast array of water-based mammals, colorful birds and seashells. Manatees gather in the winter months near Cape Coral in Sirenia Vista Park. Dolphins can be spotted along the Tarpon Point Marina, where you can take a sunset boat ride offered through the Westin Cape Coral Resort. For bird-watchers, Florida offers a 2,000-mile self-guided highway tour called the Great Florida Birding and Wildlife Trail---a portion of which goes through Cape Coral's uplands and salt marshes. There, too, is Rotary Park where you can see blue heron, black vultures, pelicans, red-bellied woodpeckers, and egrets. The nearby beaches of Fort Myers and Sanibel—a short boat or car ride from Cape Coral---are famous for their beautifully colored seashells. The wide continental shelf provides an ideal incline that allows shells to travel on currents from the Caribbean. Area parks, eco-parks and nature walks throughout
Cape Coral
provide places where nature can be enjoyed, like the popular J.N. "Ding" Darling National Wildlife Refuge located on nearby Sanibel Island. It is the largest undeveloped mangrove ecosystem in the U.S. It is also one of the most popular free things to do on
Sanibel Island
. It is rated tops for bird watchers and nature lovers for its fishing, hiking, canoeing, kayaking and nature programs.