Estero: The Land of Opportunity in Southwest Florida
Posted by Mark Washburn on Wednesday, June 10, 2015 at 1:56:46 PM
By Mark Washburn / June 10, 2015
Comment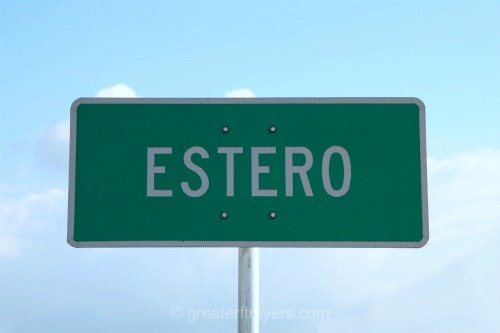 Florida's low taxes and sunshine combine to make it a premier destination for home buyers. Florida is well known as a business-friendly state, and that is why one of the bigger demographic trends taking place today is a shift in migration patterns by baby boomers and retirees to sunny Florida. Florida's favorable pro-business tax structure and streamlined government regulatory policies easily influences planning for future growth. With no state personal income tax and the state's tax advantages, it's no wonder your dollar can stretch a lot further here. As one of the larger states, Florida enjoys a talented and big supply of workers. With lower business costs, Florida's workforce is more affordable than other high-tech states. In the global marketplace, Florida's professional pool of workers is culturally and linguistically diverse, providing an important edge in the global marketplace. In education, Florida is home to 12 public universities, 6 medical schools and many other private colleges and universities that work jointly with the business community to support public programs for residents. Lee County has become a significant player for where business is moving, and has been hailed as an attractive location for active, highly skilled and well-educated employees that meet business' demands. It is the same place where other business entrepreneurs have flocked, from Thomas Edison to Henry Ford to women's clothier Chico's, Gartner Industries and now Hertz Corporation, a Fortune 300 Company and the world's largest airport rental car business. Located just 5 miles north of Estero is the Southwest Florida International Airport, an award-winning facility designed as a bright modern state-of-the-art terminal in 2005. 
New homes
and commercial structures are springing up. Estero recently became a village, and elected its first governing council. Its village center is north of Corkscrew Road to south along Via Coconut Point Road. The vacant land will be developed under "The Estero Community Plan." Estero is to maintain a distinctive Mediterranean-style housing and commercial architecture with landscaping and design to keep a uniform beauty, in addition to keeping pedestrians and customers safe with sidewalks and parking lots. Landscaping especially along the roadways will maintain a harmony in Estero to keep it beautiful. Here is a resource to explore
Estero real estate
and home ownership options in this community.