Enjoy Nature at Prairie Pines Preserve
Posted by Mark Washburn on Monday, November 23, 2020 at 12:15:24 PM
By Mark Washburn / November 23, 2020
Comment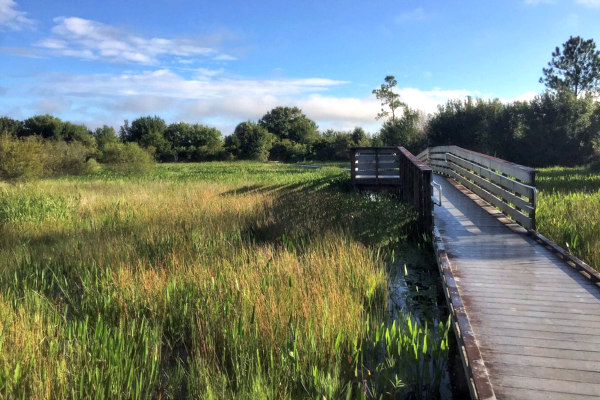 For outdoor adventures including hiking, backpacking, bird watching, photography and more, Prairie Pines Preserve is a fantastic place to get out and enjoy nature in North Fort Myers. The protected preserve is made up of thousands of acres, including trails, birds and wildlife.
You'll find bicycle trails at the preserve, plus hiking and nature trails and even some horseback riding trails. There's plenty to see, as the preserve is home to a number of state and federally- protected plant communities.
Explore prairie hammock, pine flatwoods and freshwater marshes while visiting the preserve. The North Fort Myers site includes around 17 miles or so of equestrian-friendly and primitive hiking trails.
There's even space for people to walk their pet on a leash at Prairie Pines. While a major role of the preserve is to help protect native plant communities and control the spread of invasive plants, it's common, too, to see wildlife including woodpeckers, rabbits and wood storks at the preserve.
Prairie Pines Preserve is managed by Conservation 20/20, which was formed to help protect natural areas of Lee County for locals and for future generations. Through the program, Lee County is able to protect around 30,000 acres of conservation land, including thousands of acres at Prairie Pines, alone.
Operating from dawn to dusk, Prairie Pines Preserve is open to the public all-year-round. It's free to visit and a great choice for all ages.
Not only does the preserve offer convenient parking for visitors, but also facilities including restrooms and other services such as maps. Tours of the site are self-guided.
When you go, keep in mind most visitors can easily spend a couple of hours at the preserve. Some, visitors, however, choose to make it into a half-day adventure. Prairie Pines Preserve is located in North Fort Myers, just off Tamiami Trail.