Edison Park: Historic Neighborhood
Posted by Mark Washburn on Friday, December 14, 2018 at 6:26:46 AM
By Mark Washburn / December 14, 2018
Comment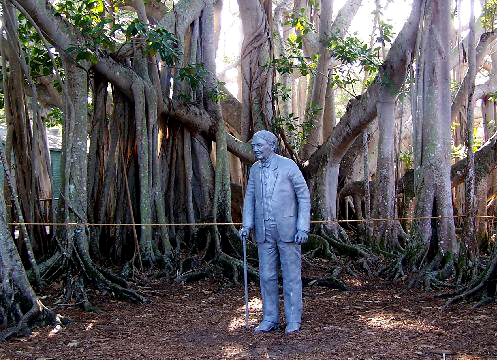 One of the original neighborhoods of Old Fort Myers, Edison Park is filled with history and with charm. Tourists often flock to the area, lured there by visits to the former winter homes of Henry Ford and Thomas Edison.
In fact, you'll find plenty of delightful homes throughout the neighborhood, including many mid-century designs. With 1940s and 1950s-era architecture in check, many of the homes retain their historic features, including original wood-burning fireplaces and hardwoods, supplemented by more modern kitchens and additions.
It's not just the homes, however, that are part of the appeal. South of the River District and east of McGregor Boulevard, Edison Park also enjoys easy river access and access to the vibrancy of the downtown area. It's also now close to options in dining and shopping, all just a short stroll away from the homes.
While new additions to the surrounding area are welcomed, efforts are underway to help preserve some of the neighborhood's original history before it's lost. Many tourists snap photos as a local landmark. After all, the Rachel at the Well statue sits just across the street from the Edison home, and its said Thomas Edison himself was there for its dedication.
To help with its appeal, the Edison Park Neighborhood Association is now looking for donations and sponsors to fund landscape maintenance and design in the area. Local homeowners have also made recent improvements of their own, including kick starting a new street lighting project aimed at improving property values and increasing safety. The decorative lighting has been a long time coming, but is said to now fit in with the historic nature of the community.
Next up on the agenda for some Edison Park neighbors is zoning. New fences and landscaping all come into play, as neighbors look ahead toward progress, while remaining dedicated to the historic nature of this long-standing Fort Myers neighborhood.