Downtown Fort Myers Buzzing
Posted by Mark Washburn on Wednesday, December 9, 2015 at 10:12:21 AM
By Mark Washburn / December 9, 2015
Comment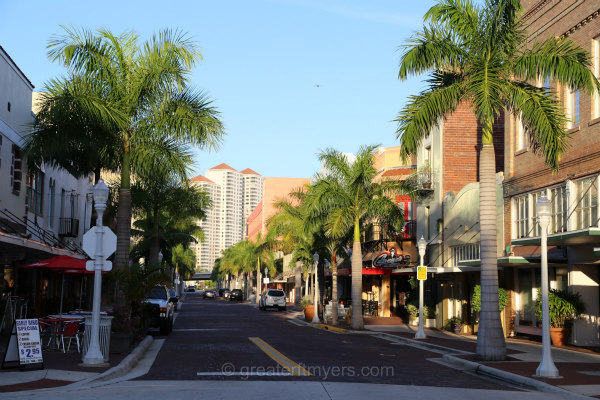 Revitalization of the historic
River District
is alive and well! An urban revival is taking place in Fort Myers with a wave of development coming to its downtown. After years of little development following the real estate collapse, Fort Myers is picking up again with several residential projects in downtown Fort Myers, estimated at 1,200 new residences coming soon along with new restaurants and businesses. A sense of revival is spreading across other downtowns on the Gulf Coast. Young millennials and baby boomers are looking for urban lifestyles allowing them to walk from home to work and post-work activities and dining. Fort Myers city officials are excited about $500 million of planned new condos, offices and retail shops in the downtown Fort Myers area. Real estate investors are heading to Fort Myers now that the post-Recession recovery is underway armed with a lot of new capital to invest. A Sheraton Hotel is planned for next year next to The Harborside Event Center. A Miami-based developer is scheduled to build 292 waterfront condos downtown in two towers,
The Allure
. Pre-construction sales start this month. Re-sales of existing condos in downtown Fort Myers have reached a new high of $300 a square foot, which is welcome news and a sure-fire green light for developers to build new condos. Downtown is home now to 56 restaurants, nightclubs, and bars. Restaurants have moved in eagerly anticipating renewal, like Pincher's Crab Shack, on the waterfront in the River District. The First Street Village project sitting on a vacant lot is seeing new interest by developers who hope to build more than 300 residential units and shops and restaurants. The River Front is a wonderful venue for pedestrians who enjoy frequent festivals, featuring Music and Art Walks. Here is a resource to explore
River District real estate
options.