Does Fort Myers Really House a Fort?
Posted by Mark Washburn on Friday, January 6, 2023 at 4:03:14 PM
By Mark Washburn / January 6, 2023
Comment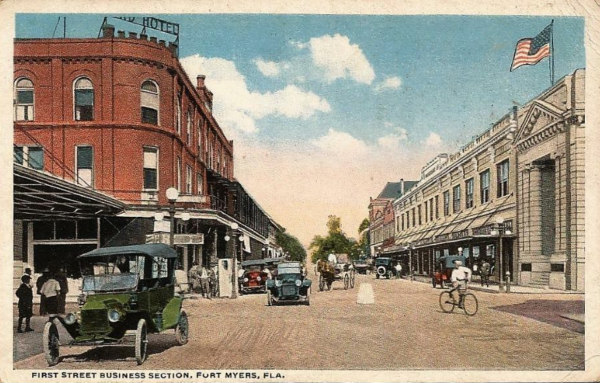 While most of us know at least something about the City of Fort Myers today, the area has a history that began long before most of its buildings were first imagined. But, while the name implies it, does Fort Myers really house a fort?
While you won't probably find much evidence beyond the name today, Fort Myers sits on a piece of land where one of the very first forts of the Seminole Wars was constructed along the Caloosahatchee River. Fort Dulany once sat at Punta Rassa, but when a hurricane destroyed it in the mid 1800s, the military moved up the river to build Fort Harvie on a piece of land we now know call Downtown Fort Myers.
At some point, the post was renamed to honor Colonel Abraham Myers, and the military location took on the name Fort Myers. The new fort once contained more than 50 buildings and a 1,000-foot wharf for ships to dock.
When the wars ended, the fort was abandoned for a time, used briefly during the Civil War, then eventually abandoned for good. In the following years, it's said people in search of scant building supplies dismantled many of the remaining buildings at the fort.
By the late 1800s, there were finally enough settlers living in the area to create an official community, with most 19th century growth occurring close to the old fort's grounds. People soon began viewing the area as a winter destination, and hotels and some private homes went up.
One of the most famous belonged to Thomas Edison, who built a home and laboratory right along the river. Around the turn-of-the-century, the railroad connected Punta Gorda to Fort Myers and a new bridge named after Edison also went up.
Soon, subdivisions outside of just the downtown area were constructed, including some of the city's grandest homes. From its humble beginnings, the City of Fort Myers began to take shape. While it's probably hard to imagine a fort in the area these days, the name remains.