Disingenuous dirt dealer
Posted by Mark Washburn on Monday, April 3, 2006 at 11:47 AM
By Mark Washburn / April 3, 2006
Comment
Affordable housing....at what cost?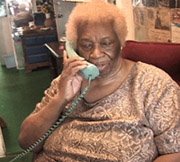 The News-Press ran an article on the plans of Jack Solloway, owner of Secure Holdings in Fort Myers, to give back to the community. He plans to build 200 affordable homes, priced at under $200,000, for working-class professionals like teachers.
What the article failed to mention was the army of telemarketers equipped with the latest tax records that are calling existing lot owners around the country and making ridiculous below market offers. The fact of the matter is that Jack Solloway's supposed good deed is being funded on the backs of property owners selling him their land significantly below market value.
Land dealer's mission: Sell Lee homes for $199,000 [News-Press]