Discover Times Square in Fort Myers Beach
Posted by Mark Washburn on Friday, January 10, 2020 at 2:48:43 PM
By Mark Washburn / January 10, 2020
Comment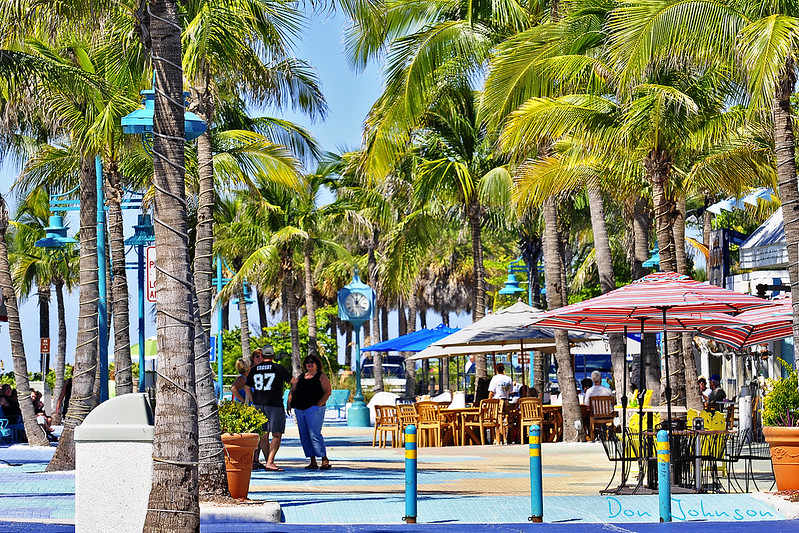 The place to go for shopping, food and more in Fort Myers Beach, Times Square serves up a fun beach atmosphere for locals and visitors alike. From late night venues to flavorful restaurants and unique shops, you'll find it all in the heart of Estero Island's downtown area.
Unlike its New York counterpart, this Time Square isn't filled with the sights and sounds of the big city. Instead, you're given the opportunity to take in some fantastic beach views while sampling all that the location has to offer.
Times Square in Fort Myers Beach enjoys a number of boutique shops. In addition, the popular district also features art galleries displaying the work of local artists, plus a wide array of dining options to tempt your appetite.
Market by a colorful main courtyard and rows of palm trees, Time Square in Fort Myers Beach features everything from waterfront restaurants to family-friendly dining spots, casual dining options and bars serving up everything from fresh seafood to happy hour selections. When you've finally satisfied your appetite, be sure to check out one of the many unique shops that make up the square.
Options include an old-fashioned chocolate shop, plus a boutique featuring gifts, jewelry and local crafts from area artisans. You'll also find everything you need for hitting the beach, including beach towels and toys, sandals and beach-inspired clothing.
The square is also the place to see street performers. On weekend evenings Times Square is the place to be to catch live music and other fun in Fort Myers Beach.
Once you've fully taken advantage of all that Times Square has to offer, head to the nearby Fort Myers Beach Pier. It's a great place to take in a sunset at the end of the day after some fun and relaxation on Fort Myers Beach.