Demystifying Island Names
Posted by Mark Washburn on Wednesday, March 31, 2021 at 1:20:33 PM
By Mark Washburn / March 31, 2021
Comment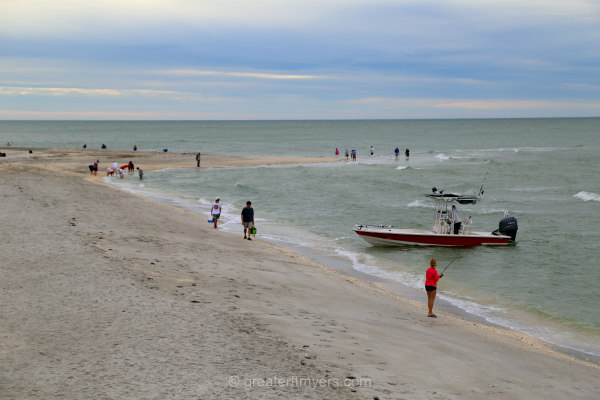 There are some uniquely named islands in Southwest Florida, but it turns out they all got their names in unique ways. While some are named for people others are named for their terrain.
Sanibel
Perhaps one of the most popular islands in Southwest Florida is Sanibel. When Juan Ponce de Leon first discovered Sanibel he reportedly called it Santa Isybella in tribute to Queen Isabella.
Spanish maps, though, listed it as San Ybel. It's thought a mapmaker later wrote it out as Sanybel, which eventually turned into Sanibel.
Captiva
Sanibel and Captiva used to be a single island, but today Captiva is its own unique place. According to legend, pirates were attracted to the barrier islands. A prison on the island we now know as Captiva was called Isle de las Captivas. It's also said there may even be some buried treasure in the area to this day.
Useppa Island
The name Useppa Island may have been a simple mistake. It's said a pirate was holding a hostage named Josepha and named the location Josepha Island after her. Unfortunately, it's said he mispronounced her name as Useppa and the name stuck.
Cayo Costa
To the north of Sanibel and Captiva is Cayo Costa. The island was once used as a quarantine station for immigrants. Much earlier than that, though, Native Americans used it for fishing and left behind several shell mounds. It's said Cayo Costa actually translates to Key by the Coast. Not only does the name signify it's a barrier island, but one that still has shell mounds remaining from some of its very first residents.
Cabbage Key
The island of Cabbage Key gets its name from all of the cabbage plants that cover the island. It's also home to the Cabbage Key Inn & Restaurant. If you've heard of it, that's because it's the place that inspired Jimmy Buffett to write that famous song "Cheeseburger in Paradise".