Demographic shift
Posted by Mark Washburn on Tuesday, August 15, 2006 at 11:49 AM
By Mark Washburn / August 15, 2006
Comment
Lee County is getting younger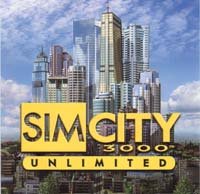 The Fort Myers area is undergoing a significant demographic shift with the average age of our residents rapidly dropping.
Much of this growth has occurred in Cape Coral and Lehigh as families have been attracted to these communities in large numbers. Since 2000, Lee County has added over 100,000 residents. It is estimated that nearly half have settled in Cape Coral, whose population now exceeds 156,000 residents.
Between 2000-2005, the average age has dropped in Lee County from 45 to 43. The number of residents over the age of 65 has also dropped from 29 percent to 26 percent. These age shifts are quite significant in such a short period of time.
While relatively affordable housing has fueled much of this growth, the jury is still out on whether or not Lee County can attract companies to provide growth in quality jobs. Diversifying our economy beyond construction, real estate, and tourism will be key for maintaining a good quality of life in the area.
We're getting younger as population grows [News-Press]