Dean Park Celebrates 100 Years
Posted by Mark Washburn on Wednesday, April 8, 2020 at 11:23:36 AM
By Mark Washburn / April 8, 2020
Comment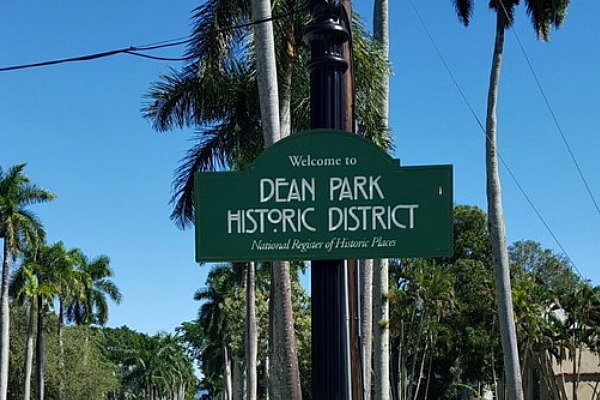 As one of the oldest neighborhoods in Fort Myers, Dean Park is celebrating a century of history. Sitting just to the north of Downtown Fort Myers, this 100-year-old community was first developed in 1920 when the remote city only had about 4,000 residents.
Since that time the neighborhood has had its ups and its downs, yet to this day offers some of the best examples of historic homes from that time period. Named after its founder, John Morgan Dean, Dean Park served as home to many of the city's founding families.
As one of Lee County's first planned subdivisions, several of the homes of Dean Park had already been constructed by the late 1920s. That's why, even today, the palm-lined streets
Of Dean Park are still complemented by Craftsman-style bungalows of the same time period.
One of those homes is locally called the Robb House after its former owner. This well-preserved home still features original wood flooring, a tin roof and some original windowpanes.
Other homes in Dean Park also still offer original features themselves, including brick fireplaces and decorative molding. Since the beginning, mid-century ranch homes, Prairie-style homes, Tudor Revivals, Spanish Revivals and cottages have all joined the neighborhood.
Sadly falling into disrepair in the 1960s, the neighborhood once again turned things around by the late 1990s. People once again began moving in and restoring some of the old bungalows.
Some current owners have not only restored the original homes, but also furnished the homes with antiques reflective of the time they were first built. In more recent years, the neighborhood received a place on the National Register of Historic Places.
Currently the neighborhood of Dean Park has around 80 homes in all. To help celebrate 100 years of history, the neighborhood plans to open up ten of its historic homes to visitors later this year.