D. R. Horton Pursuing Cape Coral Golf Course
Posted by Mark Washburn on Wednesday, December 21, 2016 at 12:07:05 PM
By Mark Washburn / December 21, 2016
Comment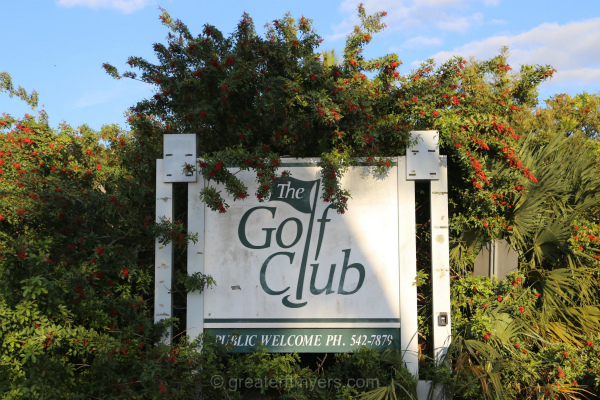 One of the nation's largest homebuilders is moving forward with plans to develop the land of a former Cape Coral golf course.
The Golf Club
has been out of business for about a decade, though the property is flanked by single-family homes and the
Banyan Trace
condo development, leaving area residents to deal with overgrowth from the now vacant property. Not everyone is on-board with a new residential development, however. The area in question includes 175-acres, land that D R Horton hopes to turn into a series of single-family homes. Earlier this year the company approached Cape Coral city leaders with a contract for purchase of the land, and more recently the company submitted a formal application to the city with plans to develop the site. The project is currently dubbed "
The Palms
". The Golf Club has been a source of contention in the community for years. It was once a business and social center, including a hotel, restaurant, meeting rooms, and of course, a golf course. When the number of people using the club dropped off there were several attempts at turning the property into something else, including new public school buildings and even creating a regional park. None of the proposals ever came to be, leading the property to remain vacant. Despite the empty acreage, some area residents are now fighting a change to turn the land into more residential development, instead pointing to the need for more green space within the community. They cite concerns ranging from more noise to more traffic. As well, the vacant property is now home to a variety of wildlife. Those residents are behind a petition drive urging city leaders to find an alternative plan. While hearings are expected to take place in the future, the City Council will have the final say. Originally
D R Horton
had planned for about 600 new homes, but scaled that back a couple of months ago to around 500, eliminating multi-family housing and adding in more open space.