Craft Breweries in SW Florida
Posted by Mark Washburn on Saturday, August 17, 2019 at 10:14:02 AM
By Mark Washburn / August 17, 2019
Comment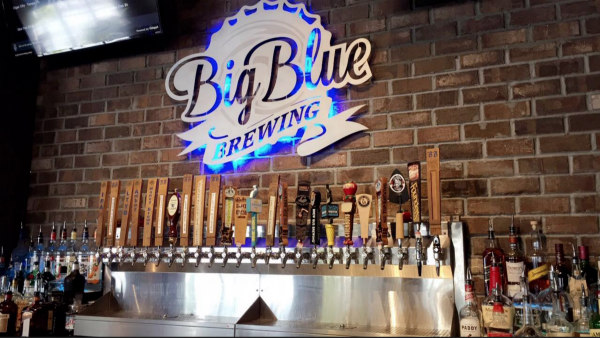 When you think of Southwest Florida likely boating, fishing, golfing and visions of year-round-sunshine come to mind. Take a closer look, though, and you'll discover the region is also starting to enjoy more and more craft breweries.
While it may have taken longer for craft breweries to begin popping up across the area, the trend has certainly taken off. After all, this part of Florida boasts not only year-round and part-time residents, but also an endless supply of tourists.
Millions of visitors flow into Lee County each year. The biggest "season", though, starts in November when the snowbirds begin arriving at their winter homes. For local craft brewers, this means a constant flow of potential customers.
Just in the past few years alone around 30 craft breweries have entered the region of Southwest Florida, but statewide the number easily tops 200. More the exception than the norm, Big Blue Brewing in Cape Coral also serves up non-beer drink options including wine, cocktails and food. For German-style beer, consider a trip to Scotty's Bierwerks, also in Cape Coral.
The popular Naples Beach Brewery has nearly two-dozen creations on tap, while RipTide Brewing Company in Naples usually features around a dozen options. You can sit back and watch it made while putting back a cold one yourself.
Point Ybel Brewing Co in Fort Myers first brought sours to the local market, while Bury Me Brewing was the very first brewery to open up in the city. It's now joined by options including Fort Myers Brewing Co, located close to JetBlue Park.
In Southwest Florida, many craft breweries base their flavors on local fruit. Fresh produce is plentiful in this part of Florida, allowing the breweries to tap into a more cost-effective product. Tropical fruits such as pineapples, papayas and mangos are especially popular when it comes to adding some local flavor.