Could Midtown Transform Fort Myers?
Posted by Mark Washburn on Wednesday, August 16, 2017 at 2:51:28 PM
By Mark Washburn / August 16, 2017
Comment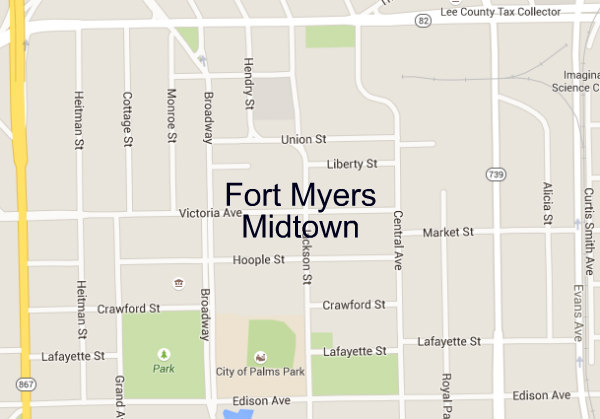 With a plan to significantly alter the density available to developers, midtown is on track to potentially transform the future of Fort Myers.
Midtown
sits just to the south of the
River District
and Downtown, and the midtown proposal calls for not only doubling the current area of downtown, but also boosting city coffers in terms of an increased tax base. One of the city's largest and possibly most impactful redevelopment plans, the midtown plan would likely bring in higher buildings and higher density. By definition, supporters of the plan are pushing the idea that the Midtown plan would help reduce property taxes for homeowners, bringing in revenue instead from the larger developments. The project also entails having things like parks and parking paid for by a community fund that developers pay into when they surpass the density allowed. The midtown project is also generating interest for its promise of more mid-sized housing, giving those forced out by high real estate prices the opportunity to not just work in the downtown area, but also live within walking distance. While the Midtown plan definitely has the attention of developers and the support of those in the real estate community, some residents have expressed concern about impacting downtown's historic charm and pushing the Midtown plan through too quickly. For the past several months the public has had the chance to ask questions and seek out answers about the project. City council members plan to take it up again this month, with the continuance of a public hearing. If councilors do approve the plan, it then goes on to the state for review and feedback. The city will then have to incorporate that information and schedule a final hearing before taking in any last minute objections from the public. If
Midtown
goes through as planned, though, there's little doubt it will impact Fort Myers, with some new projects already said to be waiting in anticipation.