Condo crush
Posted by Mark Washburn on Wednesday, September 7, 2005 at 9:06 PM
By Mark Washburn / September 7, 2005
Comment
Condo developers most at risk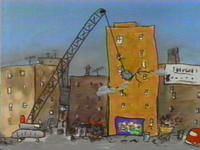 If the real estate market slows, who is the first to feel the heat?
Condo developers could get hit much harder than other types of developers because they face more construction-cost risk. Unlike single-family subdivisions where homes are sold from sales offices before construction, condo developers could get hit hard if the market changes quickly.
In past downturns, condo developers who were building during a market squeeze were forced to discount their units, shrinking or wiping out their margins. In some over-supplied markets, developers were forced to turn their projects back over to the banks that financed them.
Who gets hurt in a real estate downturn [Inman News]