Condo conversions cooling
Posted by Mark Washburn on Tuesday, February 7, 2006 at 3:19 PM
By Mark Washburn / February 7, 2006
Comment
Sales of converted apartments slowing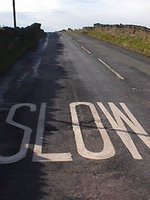 A sector of the real estate market that has stalled is that of converted apartment buildings. Often hitting the market with attractive price points, these conversions were the darlings of the investor sector over the past couple of years. It was often possible for the average investor to eke out a positive cash flow from a converted unit.
With many investors sitting and watching, the conversion market is now significantly more dependent on end-user buyers for absorption. Attracting end-users is proving to be a challenge for conversions throughout SW Florida.
Jack McCabe, Deerfield Beach-based real estate analyst, agrees with the basic logic that investing in affordable housing is less risky than investing in more expensive property. But McCabe believes it may take longer for the market to turn around than many in the real estate industry may think.

"Speculators are leaving the market, not just in Florida but all across the country," McCabe said. "What we're left with is end users. Complexes that were selling 25 units a month are now selling two or three.

"This is not just an anomaly. It's an absolute trend. January and February sales will be up over November and December, but they will be half as much as last year."

McCabe believes that rather than rebounding by summer, it will take at least two years for real estate market to burn off the inventory that's building up.
Converted condos taking longer to sell
[Herald-Tribune]