Captiva and Sanibel tourism
Posted by Mark Washburn on Sunday, February 12, 2006 at 3:57 PM
By Mark Washburn / February 12, 2006
Comment
Normalcy returns to barrier islands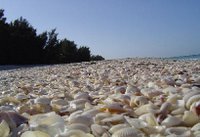 Sanibel and Captiva are the bellwether for tourism here in Lee County. The success of our real estate market is interwoven with the ability of these resort communities to draw visitors to the region.
The continued health and growth of our market is dependent on the absorption of inventory by in-migration. Many of these newcomers will be baby-boomer aged northerners who were initially attracted to the area through a vacation on Sanibel or Captiva.
On a day when the northeast is getting hammered by a major blizzard, it is great to see that the lead travel story in the
Boston Globe
is about visiting Captiva and Sanibel. For those of you up north planning a trip down, please drop me an
e-mail
if you are interested in looking at investment opportunities on Sanibel or Captiva.
Captiva comes back
[Boston Globe]