Cape Coral's Hudson Creek Development Moves Forward
Posted by Mark Washburn on Friday, April 21, 2023 at 2:47:38 PM
By Mark Washburn / April 21, 2023
Comment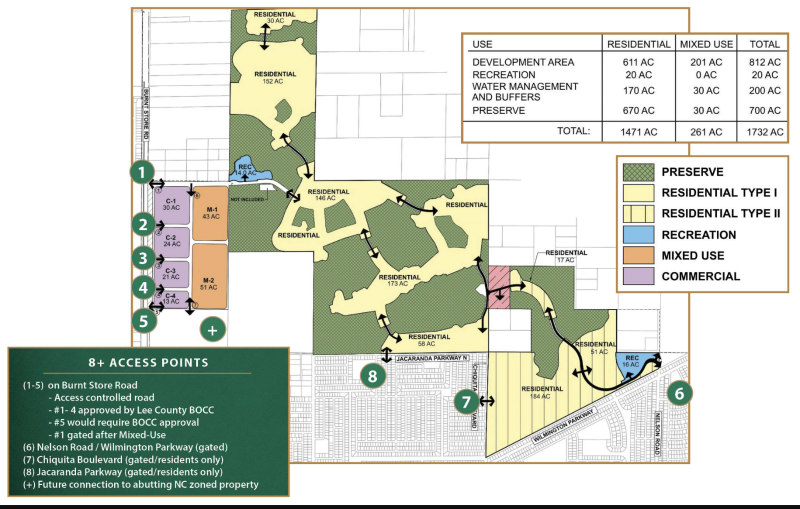 A massive new, mixed-use development in Cape Coral is finally moving forward. The Cape Coral City Council recently heard more about Hudson Creek, which is planned for an area between Chiquita Boulevard and Jacaranda Parkway North, just to the east of Burnt Store Road.
The location borders some state-owned preservation land and makes up more than two percent of all land in the city. The acreage was sold by the Zemel family in 2013, but it took years to get to this point.
According to past reports, the real estate investment company behind the planned new development has wanted to develop the land since 2004. For now, the more than 1,700 acres in Northwest Cape Coral where the development is slated to go in remains undeveloped. You won't find any roadway access or utilities.
The future could look very different, however, as plans for Hudson Creek include adding in a large amount of retail space, as well as up to 3,500 single-family homes and apartments. Previously, reported plans for the property also included some office space, hotel space, and restaurant space.
There's also been some past talk about adding a university to the land, although there are no specific plans for that in the development moving forward. Earlier this month, the city council gave its approval to some zoning changes and added dozens of conditions for the development, ranging from required landscaping to density and outside storage requirements.
Some of those conditions were also related to utilities and traffic control. For now, there's no timeline on when the development will be finished.
The developer needs a contract with a utility contractor and must construct some off-site utility lines, as well as gain plat approval. Once that happens, it's expected building permits could be issued for the first single-family homes, followed by some commercial buildings and the planned apartments.