Cape Coral Utility Assessments
Posted by Mark Washburn on Thursday, July 9, 2009 at 7:20 PM
By Mark Washburn / July 9, 2009
Comment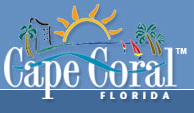 One of the questions for those currently considering a
Cape Coral real estate investment
is how much will I be charged for utility assessments.
At this time, both areas Southwest 6/7 and North 1-8 above Pine Island Road are being targeted for utilities. In the Southwest 6/7 area water, wastewater and irrigation are proposed, in the areas North 1-8 area only water is being proposed.
Cape Coral offers three payment options for the currently proposed utility expansions:
a complete upfront payoff
amortized annual payment of interest and principal over a twenty-year term
deferral of principal and interest for 10 years or until a sale, transfer or refinance of property.
The default option is number (2), the amortized annual payment option. With this amortized payment option, the most common scenario is that the outstanding utility assessments are assumed by the buyer.
Here are the estimated figures from Cape Coral for a standard 80 x 120 vacant lot that I own in Southwest 6/7 area:

Although these figures are strictly estimates, they do provide a general scope of expense for those considering a Cape Coral real estate purchase.