Cape Coral Street Naming Explained
Posted by Mark Washburn on Monday, October 9, 2017 at 8:53:49 AM
By Mark Washburn / October 9, 2017
Comment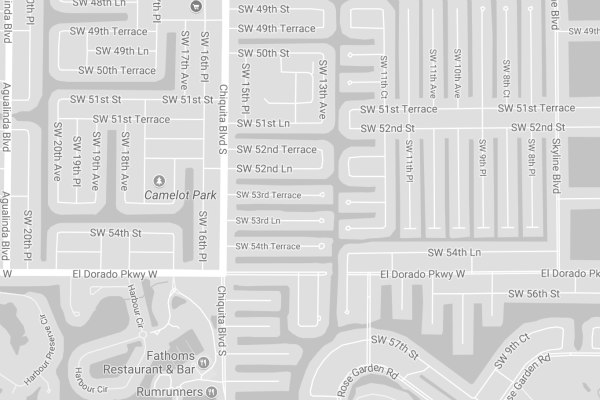 If you feel like you're driving in circles, it may be that you're simply new to
Cape Coral
. For newbies the streets can be more than a little confusing. That's why it helps to know the basics of how the city is laid out. After all, Cape Coral is much more than only its hundreds of miles of canals. To start with, the easiest way to look at the city is by understanding that Cape Coral is divided up into four quadrants. These are
SW
,
SE
, NW and NE. You'll notice that most street addresses include these prefixes; making it somewhat easier to at least understand which side of town you are on. Santa Barbara Boulevard runs north and south, dividing the city east and west, while Hancock Bridge Parkway/Embers Parkway runs east and west, dividing the city by north and south. The intersection of the two is the center of the city. From this point, you'll notice that roads are numbered, increasing as you drive away from the center. In other words, the largest road numbers are at the farthest point from the city's center. When looking for a home or business, the first part of the address signifies the closest intersecting road while the second is the number in that particular block. The exception is the
Yacht Club
, with named streets from A to Z, a few in the downtown area and some streets within subdivisions. Generally, though, if you're looking for an Avenue, Place, Court or Boulevard, they all run south and north. Some of the main routes in this respect are Santa Barbara Boulevard, Chiquita Boulevard and Del Prado Boulevard. Many of these roadways are a safe bet for traveling through the region if you're not quite sure where you're going. On the other hand, each Parkway, Terrace, Street or Lane runs east and west. Some of the main roadways going this direction include Veterans Memorial Parkway, Cape Coral Parkway and Kismet Parkway. Although a bit overwhelming in the beginning, once you do understand the basic layout, you'll find that
Cape Coral
is a fantastic city to live and explore.