Cape Coral Real Estate Investing
Posted by Mark Washburn on Tuesday, September 21, 2010 at 10:53:32 AM
By Mark Washburn / September 21, 2010
Comment
What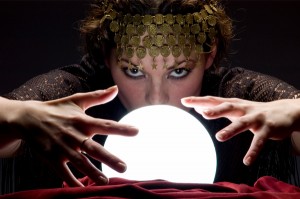 should investors be targeting for the best returns?
Over the past year many investors have entered or are re-entering the Southwest Florida real estate market.  Home prices beaten down by the extensive inventory of distressed property in our area has allowed investors to see positive ROI in some sectors. The almost daily question that I get asked from out-of-region investors is what Southwest Florida real estate investment will provide the best return?  While this is one of those questions that will often get a wide range of answers, there is no need to rub the crystal ball right now as one sector of our market really stands out for offering the best returns.  The answer to the million dollar question is......
Cape Coral single-family homes
. With the job losses and foreclosure crisis that has devastated our region, there is a whole segment of the population that cannot for the foreseeable future qualify for a mortgage.  Most of these residents will be long-term renters until they can clean up their credit challenges and they are driving the rental market in Cape Coral. Cape Coral is divided into quarters segmented north-south by Hancock Bridge Parkway/Embers Parkway and east-west by Santa Barbara Boulevard.  Currently, the areas of the Cape offering the best returns are in the NW and NE quarters.  Home prices tend to be lower in the NW & NE, so the initial capital required for the investment will be lower in this section of the Cape.  Also, much of the housing stock in the NW & NE is newer, which should offer lower maintenance and insurance costs. Another investor benefit is that there are no HOA fees in the plated sections of Cape Coral which tend to gobble up investor ROI in so much of the Florida market. Most of the NW & NE sections of Cape Coral do not have city utilities and are on well and septic, this offers your tenants significant savings on municipal water and sewer expenses. At present, bank-owned foreclosures in Cape Coral are generally priced below market to quickly attract a buyer.  Investors paying cash have a significant advantage in getting an offer accepted by the bank vs. a traditional buyer with a mortgage contingency.  If you are considering an investment in Southwest Florida, here is a resource that is updated daily with the latest
Cape Coral single-family foreclosure listings
.