Cape Coral Ranks in Top 10 for Overseas Visitors
Posted by Mark Washburn on Tuesday, April 18, 2023 at 1:53:14 PM
By Mark Washburn / April 18, 2023
Comment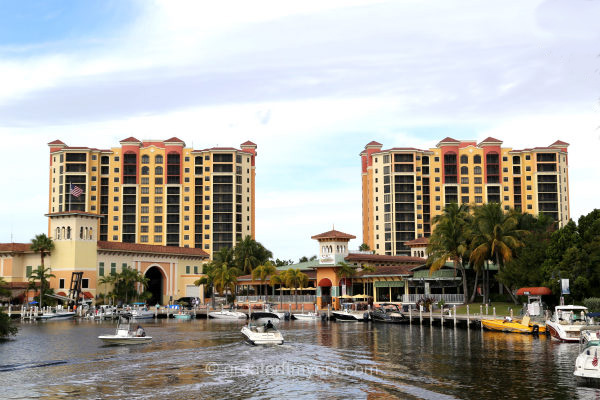 If you've already discovered some of the best of Cape Coral, you're certainly in good company. The city was just ranked as one of the most popular destinations for overseas visitors.
The ranking comes from a website called Trips to Discover. Last month, the website used national travel and tourism data from 2021 to rank what it considers Florida's most visited metro areas in terms of overseas visitors alone.
According to Trips to Discover, the Sunshine State brings in the most overseas visitors of any other state in the nation. There were about four million overseas travelers who came to Florida in 2021, which made up nearly 45-percent of all overseas travelers to the US that year.
The data excluded those coming from Canada and Mexico. Not surprisingly, based on the statewide numbers, many Florida cities did extremely well on their own.
Miami came in at number one nationally and came in at number one in terms of "The 10 Most Popular Destinations in Florida", as well. According to data, Miami attracted about 30-percent of overseas visitors to the US in 2021, with more than 2.7-million overseas tourists.
In terms of just the State of Florida, Cape Coral took the 9th spot. There were about 53,000 overseas visitors to Cape Coral in 2021.
Nationally, Cape Coral ranked in the 29th spot, ahead of Key West. The website credits some of the appeal to nearby Sanibel and Pine Island for deep-sea fishing, plus also the white sand of Fort Myers Beach, and abundant watersports, from kayaking to parasailing.
As for some other Florida cities, Orlando, home of world-renowned theme parks such as Disney World and Universal Studios Florida, also did quite well. The city ranked second for the state, and in third place nationally. Orlando saw more than 1.2-million overseas tourists and accounted for about 13-percent of all US overseas visitors in 2021.