Cape Coral Lot Owners Association
Posted by Mark Washburn on Monday, May 18, 2009 at 11:53 AM
By Mark Washburn / May 18, 2009
Comment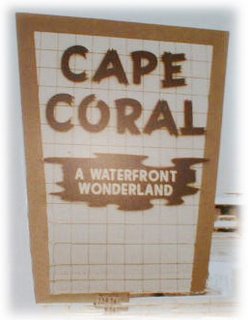 If there is a silver lining in the SW Florida real estate bust, it is that I no longer get stacks of low-ball mail solicitations for vacant lots that I own in Cape Coral.
Today, a different sort of Cape Coral vacant lot solicitation was sitting in my mailbox. It was an offer from the Cape Coral Lot Owners Association to become a member. According to the letter, up-to-date lot sales information is the major value proposition of membership.
The irony of this value proposition for me is that this information is available for free from multiple different sources. Most Realtors will provide sales comp information at no charge. The
Listingbook Service
offered for free by Realtors will even allow you to get real-time notification of new listings or sales and not have to wait for a report. Also, the Lee County Property Appraisers site, www.leepa.org has a free
report generator
that can provde on-demand reports of vacant land sales by municipality or zip code.
With plethora of information currently available on the Internet for free, I am not going to part with $45 to join this association. I think that the model of charging for information that is readily available for free on the web has passed.