Cape Coral in the Movies
Posted by Mark Washburn on Wednesday, January 16, 2019 at 10:29:04 PM
By Mark Washburn / January 16, 2019
Comment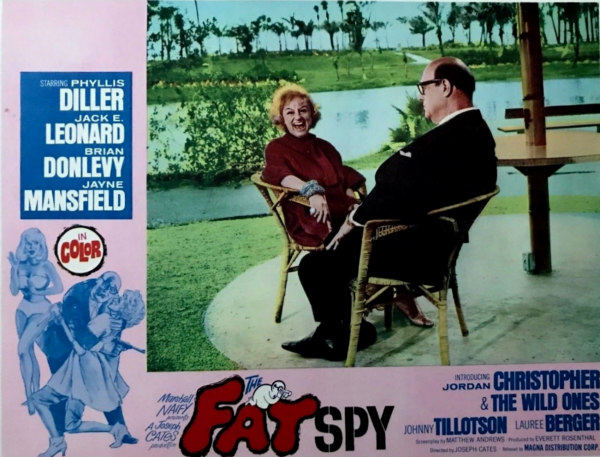 If you can't get enough of Cape Coral in real life, just imagine what the area is like on the big screen. Hollywood movie makers brought the city to the masses with the self-dubbed "Worst Movie Shot in Cape Coral".
The honor goes to a movie called 'The Fat Spy', shot in Cape Coral and released in the mid 1960s. It wasn't exactly a favorite among moviegoers but its definitely memorable for many area residents. For a time it was common to spot famous actors and actresses dining at local restaurants or simply lounging beside the pool in Cape Coral.
Some famous names appeared in the old flick including Phyllis Diller, Jayne Mansfield, comedian Jack Leonard, plus some locals who were cast as extras. While the movie and its plot have been described as "hokey" at best, or even as a spoof of the better received "Beach Blanket Bingo", the actual movie shot in Cape Coral proved much more valuable to the growing area.
Few movies have been shot in Cape Coral at all, but "The Fat Spy" is perhaps top of the list in notoriety, even if it's counted as one of the worst movies ever made. That's because it's said some developers orchestrated the entire thing as part of a publicity stunt.
They shot scenes in hot spots like the beach, Cape Coral Yacht Club and the former Cape Coral Gardens. While the movie may have tanked at the box office, it gained a great deal of media coverage at the time, something many people believe may have helped to put Cape Coral on the map.
While its probably been viewed more in recent years than it ever was at the time, you can still probably find a copy of "The Fat Spy" on DVD, or perhaps even watch for Cape Coral movie footage on Amazon Prime or YouTube.