Cape Coral has the Most Canals of Anywhere in the World!
Posted by Mark Washburn on Monday, April 27, 2020 at 12:42:30 PM
By Mark Washburn / April 27, 2020
Comment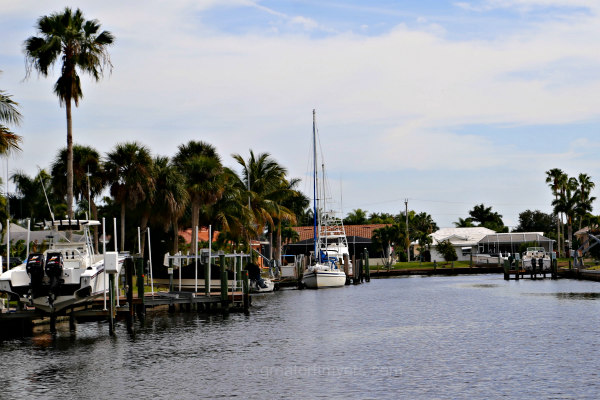 It's fairly easy to enjoy a waterfront lifestyle in Cape Coral. That's because the city has more canals than anywhere else in the world!
While you may think Venice is tops, Cape Coral actually boasts around 400 miles of freshwater and saltwater canals, some of which lead to the Gulf of Mexico via the Caloosahatchee River and Matlacha Pass.
There are a number of public boat launches in Cape Coral offering up easy access to the river, the estuary and the Gulf. The city also offers more than 23 miles of coastline, making it a prime place for living out a true Southwest Florida boating lifestyle.
For some residents, that's indeed part of the attraction of living in Cape Coral. Founded in the late 1950s, Cape Coral was originally designed as a master-planned community, and it's still growing today. It's now the largest city between Tampa and Miami, and especially popular with younger residents and families.
The key, of course, is determining which type of canal offers the best access for your own individual lifestyle needs. Direct access, or sailboat access canals give boaters the ability to reach open water without passing under any bridges.
Usually these types of canal homesites are more expensive options. A less expensive gulf access alternative works well for people who don't have a large boat and can handle going under bridges. In both cases, however, prices do go up the closer you want to live to the Caloosahatchee River or Matlacha Pass.
Another option for living in Cape Coral is to live along a freshwater canal. These types of canals do not lead to the Gulf. They do, however, provide an even more affordable option for homeowners primarily interested in enjoying water views and perhaps just putting a paddleboard, kayak or small boat out on the water.