Cape Coral Has Nation's Fastest Growing Jobs Market
Posted by Mark Washburn on Monday, August 5, 2019 at 2:30:18 PM
By Mark Washburn / August 5, 2019
Comment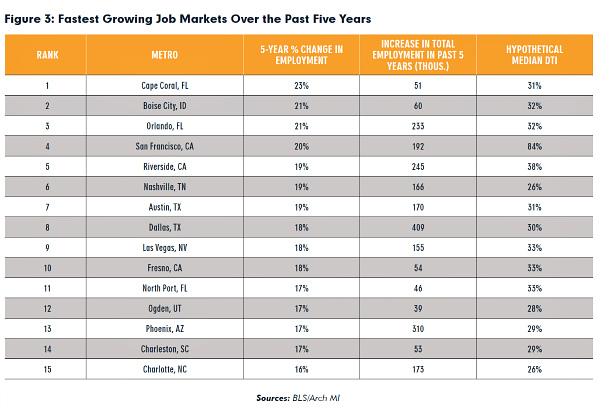 Cape Coral is growing, and not just in terms of new homes and businesses. The population is on the rise, as that really should come as no surprise considering Cape Coral currently tops the nation in terms of its fast-growing jobs market.
Cape Coral is at the very top of the list according to a new study by Arch Mortgage Insurance Company. The ranking puts the city in the number one spot for the past five years of job growth.
According to the study, the number of jobs in Cape Coral has doubled over the past decade, primarily in the industries of healthcare and construction. While some point to the city's growing popularity, others say affordability is key. Housing in Cape Coral is made even more attractive because it's less expensive for buyers than what they're finding in many high-tax states in the northeast.
The nation's fastest growing job markets, like Cape Coral, far exceed the national average in terms of employment growth. However, analysts say known boomtowns, such as Cape Coral,
exhibit much more than just affordability, size and the number of tech jobs.
They stay strong job growth comes in cities with a strong tech sector, a favorable business climate, and a good location in terms of industry and access to outdoor recreation. Cape Coral does well in all of those categories, translating to 23-percent employment growth over the past five years.
Besides Cape Coral, two other Florida cities ranked among the 15 fastest-growing job markets. Orlando came in at number three with 21-percent growth, while North Port gained the number 11 spot with 17-percent growth.
On the flip side, analysts found new residents of boomtowns, such as Cape Coral, often choose to move to those areas from cities and states with weaker economies and a decreasing job market.