Cape Coral Green Real Estate
Posted by Mark Washburn on Sunday, March 21, 2010 at 10:08:14 AM
By Mark Washburn / March 21, 2010
Comment
Eco-friendly Renovation of '60s Gulf Access Ranch
[caption id="attachment_2451" align="alignleft" width="300" caption="Photo courtesy of Florida High Performance Green House"]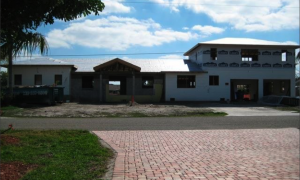 [/caption] A renovation is underway in Southeast Cape Coral to transform a typical 1960s era ranch home into an eco-friendly home.  The project is the being led by Paul Shahriari, an eco-entrepreneur and president of GreenMind, an environmental consulting company. The home, which is located on SE 37th Terrace in Cape Coral, is expected to reduce utility bills to just 25% of the average utility bill.  Design characteristics include thicker walls, illuminating skylights, dual flush toilets and power monitoring systems. A website,
Florida High Performance Green House
, has been created to chronicle this project.  Hopefully this project will spur other homeowners to utilize eco-friendly techniques in their renovations.