Cape Coral Equestrian Communities
Posted by Mark Washburn on Monday, June 18, 2012 at 9:01:40 PM
By Mark Washburn / June 18, 2012
Comment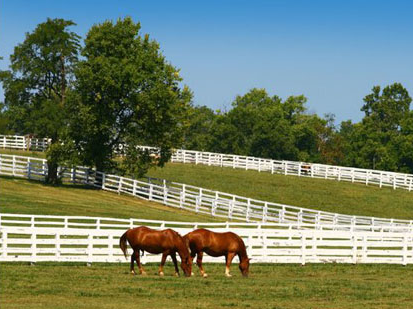 Horseback riding has played an important role in the early history of Cape Coral.  While most people think that Cape Coral started when the Rosen Brothers dug canals and subdivided acreage into individual house lots, the area known back then as "The Other Side of the River" was dominated by several large cattle ranches. Until the late 1950's, there were only a couple of paved roads in Cape Coral and the predominant form of transportation was horseback.  Ranch hands hustled up the cattle herds via horseback and led them to Cattle Dock Point which was located where Tarpon Landing now thrives.  Much of the Cape Coral cattle stock was shipped via
Punta Rassa
to their ultimate destination in Cuba. Today, while Cape Coral is overwhelmingly dominated by 80 ft x 120 ft quarter-acre residential house lots, there does remain several communities with appropriate AG-2 agricultural zoning for stabling horses.  The majority of these neighborhoods have Cape Coral mailing addresses, but are located in unincorporated Lee County.  Most are located in the very northern end of the city, near the Charlotte County line.
Saddlewood Farms
is a Cape Coral equestrian community with a horse club, boarding and riding lessons.  Other Cape Coral equestrian communities feature private stables directly on your own parcel.  Here is a resource to learn more about
Cape Coral equestrian communities
and the homes for sale in these neighborhoods.