Cape Coral Easiest Place to Buy Home in Nation
Posted by Mark Washburn on Wednesday, March 25, 2020 at 10:18:06 AM
By Mark Washburn / March 25, 2020
Comment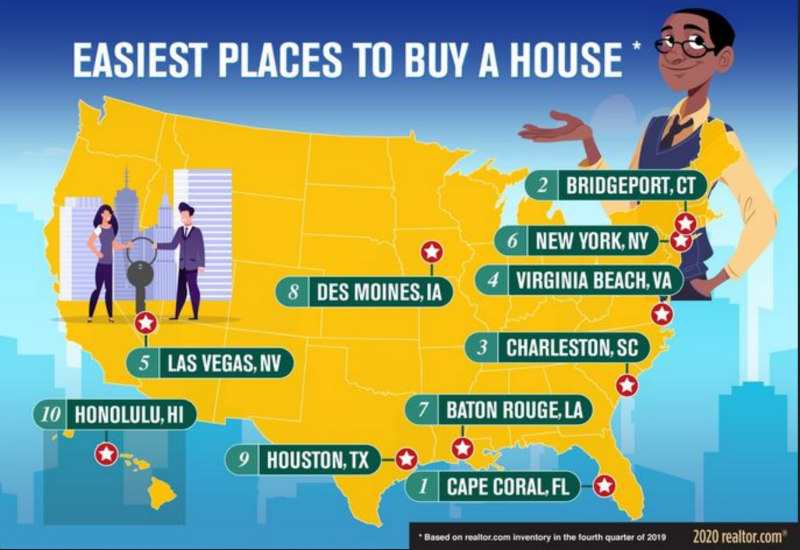 Buying a home can sometimes be a tedious process, but at least one Florida city makes it a little easier. Cape Coral was recently named the easiest place to find a home in the nation.
The distinction comes from Realtor.com. The website points out fewer homes are currently on the market nationwide than a year ago.
In a tight market, a well-priced home may only sit on the market for mere hours. On the other hand, there are other parts of the country with more choices for homebuyers. In this category, Florida does particularly well.
Realtor.com points out the affordability of Cape Coral. It's, after all, a popular spot with vacation homebuyers and with seniors.
Sometimes described as having the feeling of a large suburb, Cape Coral is filled with locally owned stores. With its hundreds of miles of gulf access canals, it also boasts countless properties with water views.
The price point certainly doesn't hurt either. The median home price in Cape Coral is around $325,000. While more expensive homes may sit on the market a little longer, smaller and more affordably priced homes tend to be snapped up more quickly.
Cape Coral also holds the distinction of being better protected from future hurricanes than some other Florida cities due to its location. As for Florida in general, though, the state's busiest real estate season likely gives it a boost.
In Florida, the busy time for residential real estate begins in the fall. That's when people who live in colder states often start making plans to move south for the winter.
On the flip side, some of the hardest places to buy a home in the nation are said to be tech cities. San Jose, California tops that list. Home to Silicon Valley, the median list price for a home in San Jose tops $1 million.