Cape Coral Considering Small Homes
Posted by Mark Washburn on Monday, July 24, 2017 at 2:34:45 PM
By Mark Washburn / July 24, 2017
Comment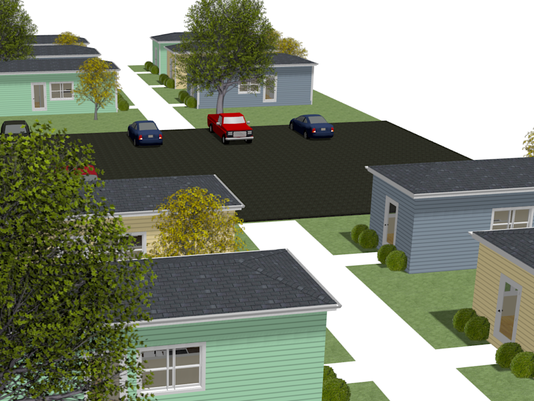 (Photo: Courtesy Cornerstone Tiny Homes)
A Southwest Florida city recently dipped its toe in the trendy waters of tiny houses, and who the city is might surprise you.
Cape Coral -- queen of the three bedroom, two-bath concrete block home on highly regulated platted lots -- decided those creations seen on Tiny Homes Nation should be part of its real estate inventory.
Well, not all of them.
"What are we talking about here?" Dolores Bertolini, a Cape homeowner of 30 years, expressed the gene
While Cape Coral mostly conjures up images of appealing homes and enviable waterfront luxury, the city may be ready to downsize, at least when it comes to home sizes. The trend of 'tiny homes' has swept certain areas of the country by storm, and it seems now some want to continue that trend within Cape Coral city limits. City leaders are now tasked with deciding whether that's a possibility, examining current regulations on a home's size and structure. Currently, the city maintains that single-family homes have to include at least 1,100 square feet of space, along with a garage. Up for discussion is whether that could be amended to support homes that seldom top 850 square feet. There are three options currently up for discussion. The first includes changing the regulations on required square footage and a garage. The next option would be to create a zone of smaller footprint homes while the third could be adding in RV parks to the city. If leaders approve a designated small home area, one proposal calls for designing a three-acre community of homes ranging from 600 to 800 square feet in size. Back in May, some city council members appeared to show support for a proposal of the sort. While some see the idea of providing more affordable housing and smaller lots a positive, not everyone is on-board with the efficient architecture. Opponents fear a hit on current property values, the character of city neighborhoods and non-compliance with current residential building codes. While area leaders have not come to a decision just yet, it is up for study.
Cape Coral
is known for its hundreds of miles of canals, plus an array of available watersports, from boating and fishing to Gulf Coast beaches and golf courses. Some now hope to add more affordable, small homes to the mix in the not so distant future.