Cape Coral commercial space
Posted by Mark Washburn on Monday, January 16, 2006 at 2:45 AM
By Mark Washburn / January 16, 2006
Comment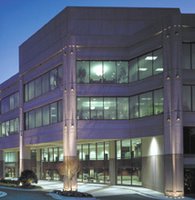 Growing demand for class A space in Cape Coral
While Cape Coral doesn't need anymore real estate offices or title companies, there is a significant under supply of class A office space. Cape Coral needs modern corporate office buildings like those lining Summerlin Boulevard in Ft. Myers.
McGarvey Development
of Bonita Springs is constructing a seven office building project in Cape Coral. The location for this project is just west of Hancock Bridge Parkway and Pine Island Road. The buildings with a total of 175,000 square feet will be arranged in a campus setting surrounding a lake.
Other notable McGarvey Development projects include Westlinks on Daniels Parkway near Gateway; the Mid Metro Business Center on Metro Parkway and the Riverview Corporate Center in Bonita.
Cape Coral will certainly benefit from projects such as McGarvey's. The volume of vehicles commute over the bridges and out of the Cape each day is staggering. Diversifying the base of taxable property from its residential dependence is another important benefit. Class A buildings on Cape Coral Parkway replacing some of the early buildings would go a long way towards beautifying Cape Coral and improving first impressions of the city.
Office space under way, but more still desired [News-Press]