Buyer Tip - Short Sale Questions
Posted by Mark Washburn on Saturday, September 6, 2008 at 1:11 AM
By Mark Washburn / September 6, 2008
Comment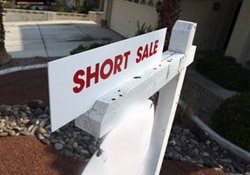 Short sales are by far the most controversial and least understood type of real estate transaction in the market today. Many local Fort Myers short sale realtors are just fishing for an offer to start the short sale process. If this is the case, don't be the unlucky one to have the 6 month offer out there that never gets answered. It happens, we see it every day. It is FRUSTRATING!
Thanks to
blog.franklyreality.com
for the following comprehensive list of questions that should be asked prior to looking at any
short sale listing
. If the listing realtor can't answer these questions, then it is highly unlikely that the short sale will ever be approved by the bank.
Have you closed a Short Sale before?
Have you requested and received the short sale package from the bank, including the hardship letter?
Have you sent the package and have you confirmed receipt?
What communications, if any, have you had with the bank?
Has the bank approved the list price?
Have you received any other offers that you are waiting to hear back from the bank on?
Does the loan have private mortgage insurance (PMI) on it?

Is there one or two trusts? Any other liens?
What are the names of the banks? Are these FHA or VA loans?
How long do you estimate that the lender will take to provide an answer to an offer?
Has a broker price opinion (BPO) been performed? if so what was the result?
Do you have a written short sale approval?
Again these are the questions that need to be answered prior to looking at or making an offer on any potential short sale listing.