Builder confidence drops
Posted by Mark Washburn on Thursday, May 4, 2006 at 12:05 PM
By Mark Washburn / May 4, 2006
Comment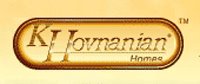 Local powerhouse Hovnanian cuts 2Q06 projections
Builder confidence is slipping as many deal with rising inventory levels and an increase in customer cancellations. Builder confidence reached its lowest levels since 1995, excluding the period directly following September 2001.
Hovnanian Enterprises, the firm that acquired local powerhouse First Home Builders, cut its second quarter earning and fiscal 2006 projections because of production delays, slower sales and price increases. Hovnanian stock tumbled 7 percent Tuesday on the news.
The Hovnanian struggles bode well for local entry-level home buyers as pricing on many recently completed homes in the area have been cut to the bone. Many of these are investor owned, sitting empty and ready for an aggressive offer.
Working on the housing boom
[HousingZone.com]
Homebuilder stock tumbles on weaker outlook [CNN/Money]